5 Days to go
The sixth day to go was lost owing to a family crisis... just typing this at the end of the 5th day to go...so only 4 remaining...
This is now sunday evening and the car has to be on the road, MOT'd' and at Stafford on Friday..
New hood all fixed at the rear and glued at the header rail..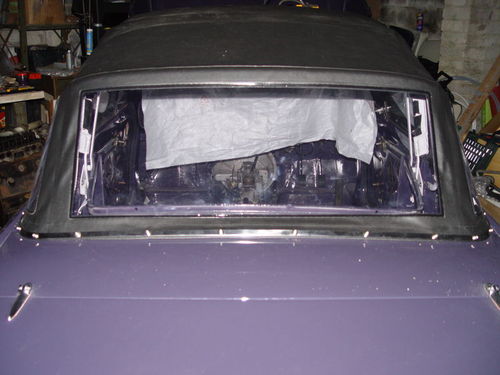 Just waiting for the glue to go off on the header rail and we can get the front end trimmed off and finished.
I am going to complain to my supplier about the quality of the hood, Supposedly 'original spec' but I will let them respond before I post my feelings...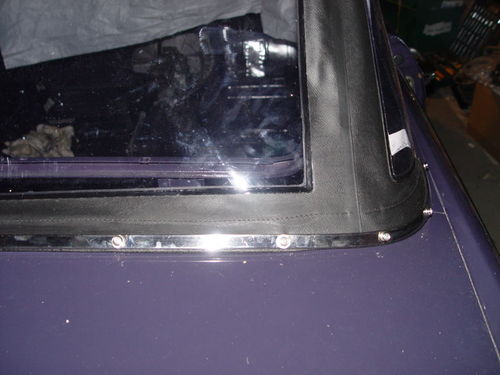 Just follow the line of the stitching under the window........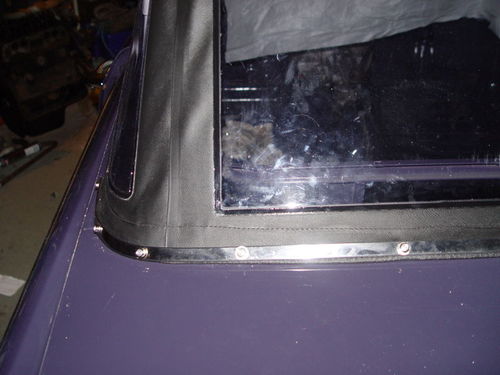 and the other side...........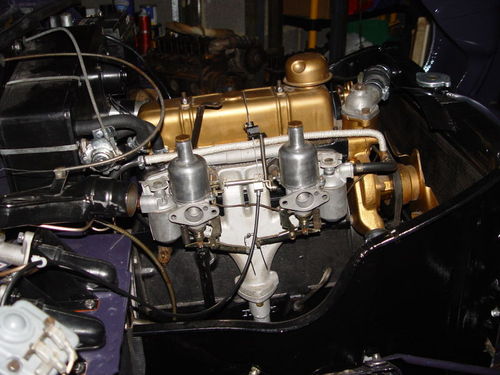 But this give us time to tweek the carbs and get it all set up ok...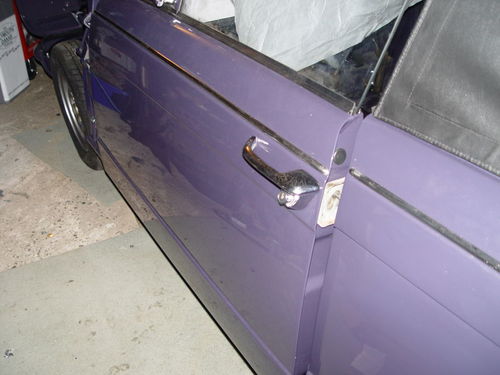 now running as sweet as a nut......
and to start to get the chrome trim fitted back in place