Bodywork...The way forward..
the Bodywork is a mess.. I will need a donor car
I will use a 948cc Herald Saloon as a donor car and I am having the rear deck from the convertible grafted onto the back of the saloon rear tub.........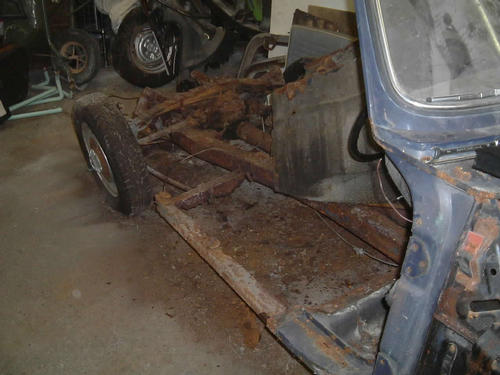 This is the state of the structure after I had removed the rear bodyshell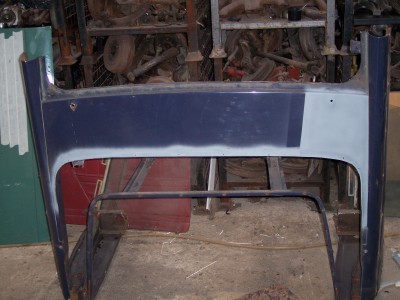 I have an excellent 948cc saloon which I will use as a donor car and It will be converted to a convertible using the rear top deck and tub from the original car. This is just about the only part of the original convertible bodywork that is usable.
The rear tub only needed minor works to make it usable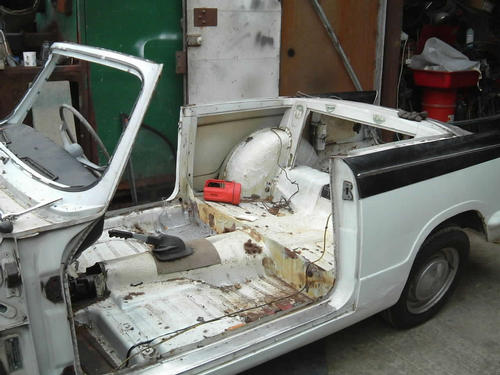 One corner of the rear deck was rotten.. but this was soon removed and a new corner let in from another convertible rear deck
The 'donor' saloon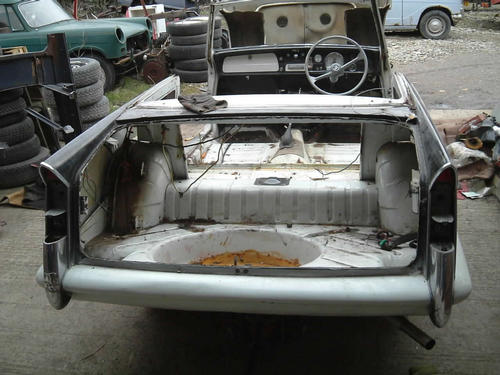 Its only a 1960 948 saloon.... being sacrificed for a much rarer 948 convertible.
I will leave it to the experts to do the conversion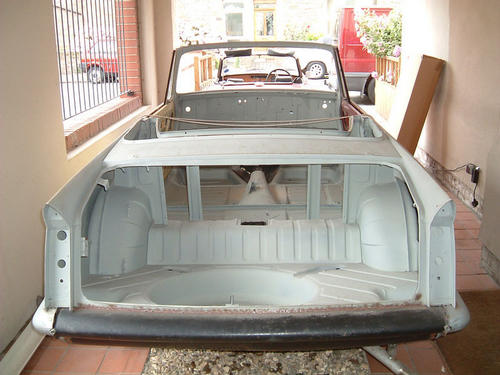 The saloon tub is in great order, so why waste it ???
The man that can........ has done his stuff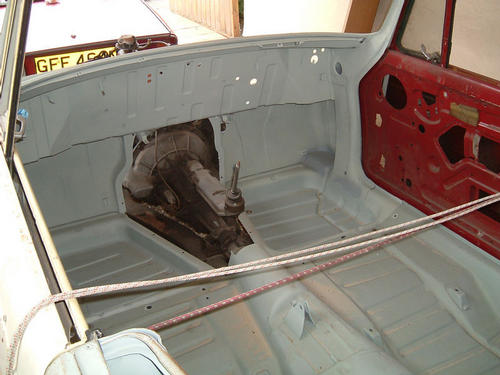 Both rear inner and outer wheel arches were rotten as was the rear centre valance. Now all shotblasted, though the rear valance was only changed after the shotblasting had been done. All in etch primer and waiting for paint.
Front end repairs all done as well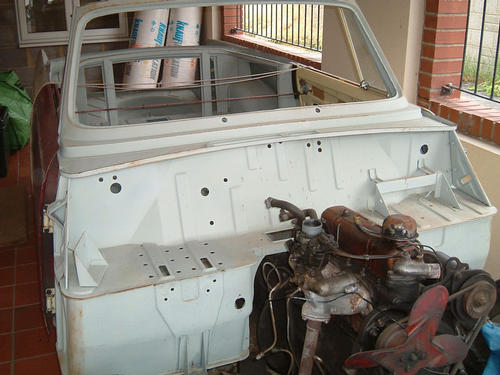 Both front footwells were replaced along with several other minor inner 'A' post and front bulkhead repairs.
Anyone want a MK1 948 chassis and running gear.
The body work is temporarily back on the saloon chassis, just to keep it all square and in line.