7 Days to go
Every time I look at the calendar the days are just flashing by...
The interior has turned up, the roof has yet to be fitted, all the chrome trim has to be fitted, I have a fuel leak, no MOT, and all the body still needs lining up........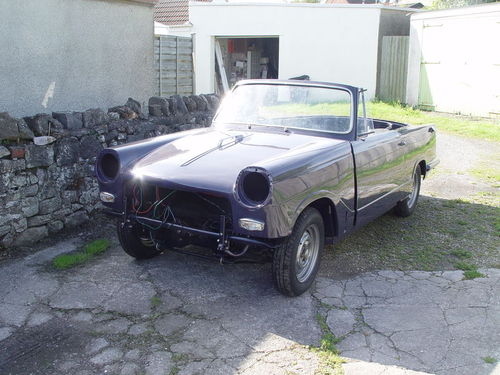 still awaiting the headlamp bowls and lights etc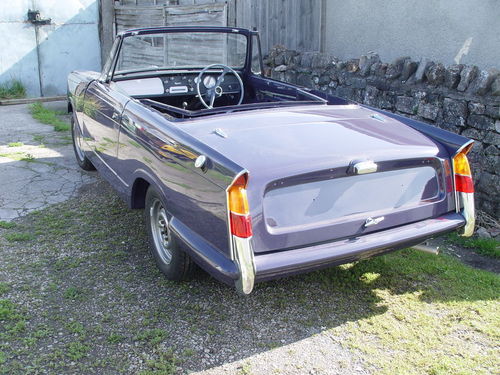 Looks good in the summer sun...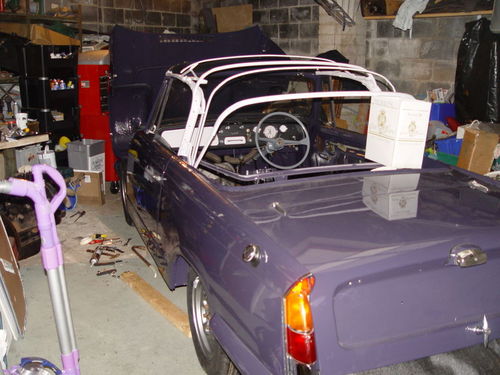 1st time out of the garage as a complete car in 7 years..... thats when it went in......
New hood is the last major job to be done
Should go on in the next day or so......
Refurbished hood frame is from a later car, mine was rotten..along with everyting else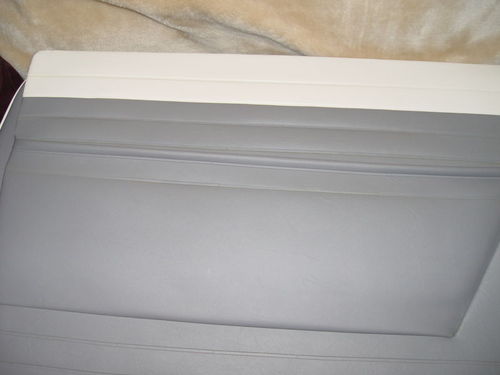 Its wisteria paint not white..... its a pinky sort of white...
The new interior looks great and will be the last job to be done.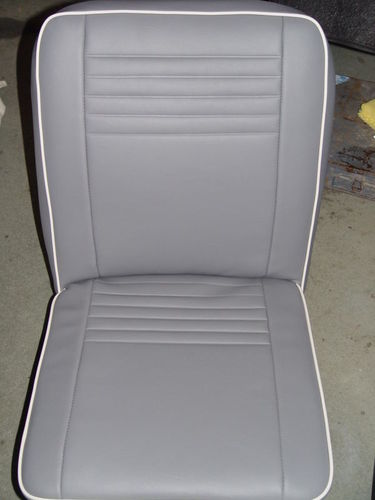 Door panels only had pockets fitted on the twin carb cars, these match the originals right down to the polythene liners inside the pockets.
Front seats look fantastic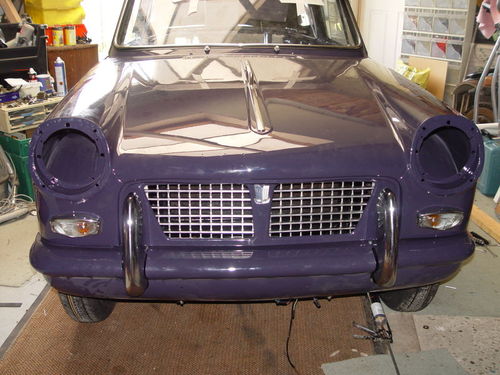 All correctly welded as per the original seats and pattern
Front grill and overriders now fitted, just the headlights to go...